Top Picks from MADE Brighton 2015
Though it's not specifically art I thought I would put a little feature together of some of my favourites from this year's Tutton and Young MADE Brighton 2015. These are just some of my favourites, though by no means a definitive list. If you want individual recommendations of any particular skill or idea I can certainly add links if you comment at the bottom.
So, in no particular order:
1. Helen London Silversmithing
These lovely pieces are created by Helen London who specialises in Silversmithing, particularly with filigree jewellery. The subtle and intricate silver work is a joy to behold, definitely a must-see (and, if you can afford it a must have!)
See more here: http://www.helenlondon.co.uk/
2. Jo McDonald
Jo McDonald creates these charming porcelain and precious metal pieces that come as a variety of bangles, necklaces, earrings and rings. Brilliant work (and also a great website too!)
See more here: http://www.jomcdonald.com/
3. Sarah Grove
One, if not my favourite stand at the exhibition. Sarah Grove has used textiles and plaster cast moulds before laying the porcelain carefully on the negative to create positive moulds of the original textile patterns. Beautifully and very cleverly put together.
See more here: http://www.sarahgrove.co.uk/
4. Amanda Cobbett
These intriguing sewn natural forms just grabbed me when I walked by, the bark piece in particular. The skill that goes into these creations are a marvel and Amanda really does capture the essence of nature and it's colour palette perfectly.
See more here: http://www.amandacobbett.com/
5. Tamar Rose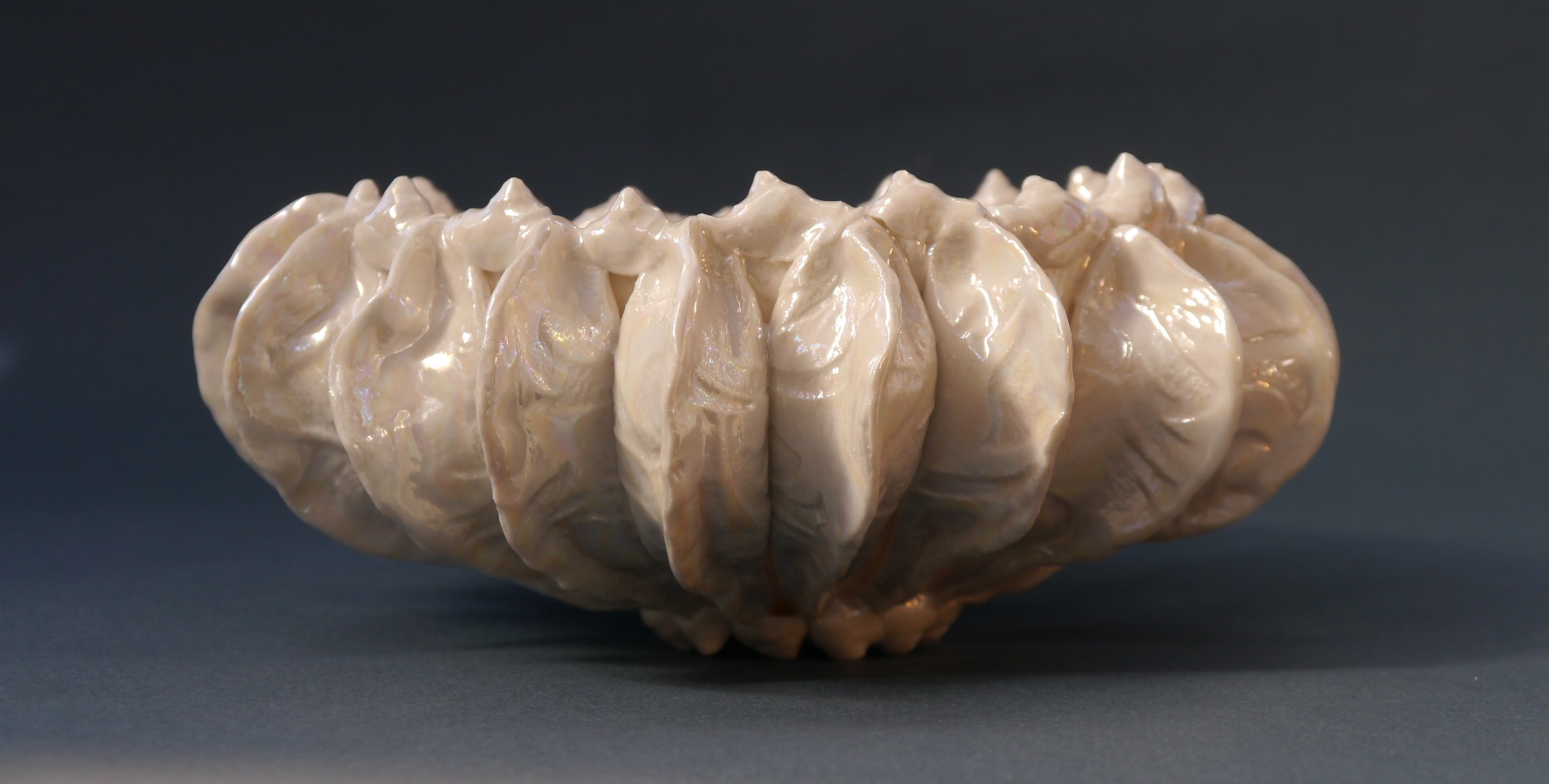 Conveniently, just next door to Amanda Cobbett, you can see the thrilling contemporary ceramics of Tamar Rose. The exquisite detail and monochrome colourings exploring natural forms in unusual ways make these pieces closer to art than a lot of the other pieces at MADE this year.
You can see more here: http://www.tamarrose-ceramics.co.uk/
6. Tone Von Krogh Ceramics
These simple ceramic forms by Tone Von Krogh had a certain simplicity that really attracted me to them. The dimple on the side and neutral colour palette really complemented the traditional designs. Very well made, satisfying forms.
You can see more here: https://tonevonkroghceramics.wordpress.com/
7. Tibor Artisan Leathercrafts
Created by leather worker Tibor Eperjessy, these pieces have a beautiful simplicity that, for the same reasons as Von Krogh's, grabbed me. Complemented by satisfying fastenings and attractive colours, these pieces were a quiet and satisfactory highlight of the exhibition for me.
See more here: http://www.tiborleathercrafts.com/
8. Suzanne Breakwell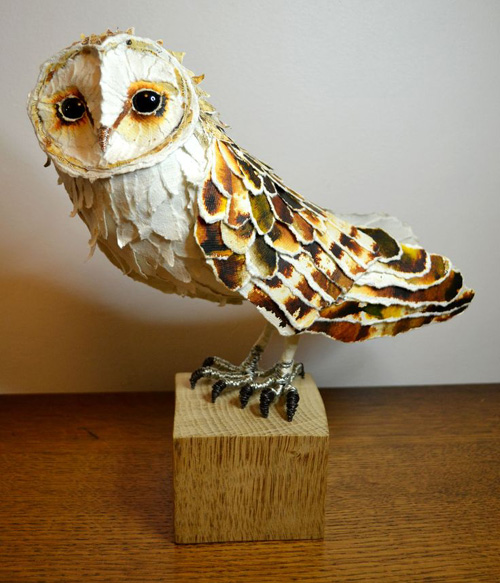 In the immortal words of a friend of mine: "Stick a bird on it and it'll sell" - pretty much a hard and fast rule in the eyes of any craftsman. However, these delicate paper sculptures by Suzanne Breakwell, though slightly twee, are beautifully made and would make a great present for anyone into nature. The use of paper to create the feathers is attractive for readers and nature lovers alike.
See more here: http://www.suzannebreakwell.com/
9. Fleur Grenier
Winner of this year's Craft & Design award at MADE Brighton, Fleur certainly has an eye for design. Her pewter and glass creations are aesthetically satisfying.
You can see more here: http://www.fleurgrenier.co.uk/

And finally, my top pick for this year's MADE Brighton fair:
10. Forge Creative
For me, the best exhibitors at the exhibition, but not because of their stand. At MADE they brought very few pieces of note, preferring their woodwork exhibited to be small in size. However, their use of materials attracted me and lead me to their website and other work.
These guys have an amazing understanding of wood and use every centimetre of it, even using the offcuts to create their furniture and interiors. The ambition of their creations must be applauded, and if I had the money I would be asking them to redo my flat.
You can see more of their work here: http://forgecreative.co/