Ink_d and Sarah Shaw: Shift
When making this blog one has to consider all kinds of thoughts: What will the blog feature? What will the tone be? What is the purpose of the blog? This last thought was the most significant, it is to celebrate the wonderful and unique artistic expression that this special city holds. And, act as a signpost for the visitor looking for suggestions from someone who spends too much of his weekends in galleries and pop-ups around town.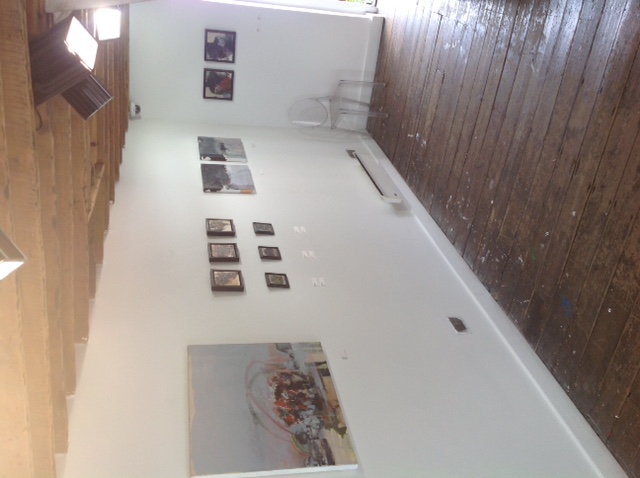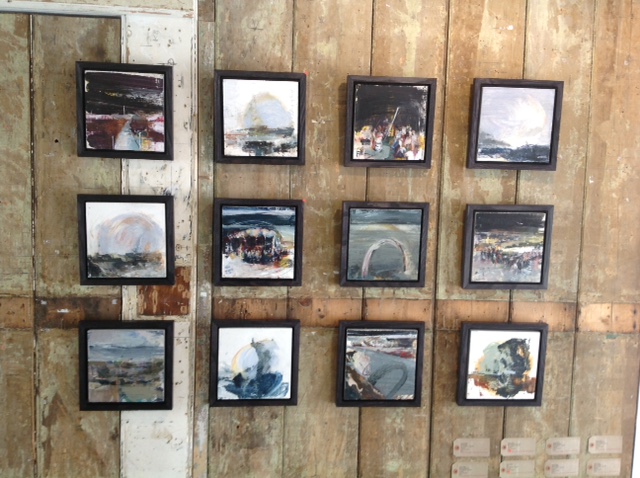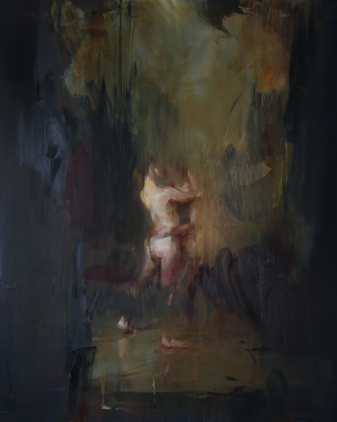 Generally there are two extremes to the art in Brighton: the fiercely anti-"commercial" and the "commercial". The general consensus being, (one that I must point out now, I do not believe is always true) that "proper" art cannot be made to sell, ergo, if it does then it is not art.
N.B. Personally, I think people should be encouraged to own art. It gives so much joy and freedom if one cannot create it themselves, and even if that means you just want a basic painting on the wall of a flower then that's the person's prerogative and should not be looked down upon.
This mentality dogs most galleries around the world, not just in Brighton. However, one that has always been my favourite and straddles the line between creating desirable objects and still keeps that precious essence of creation inherent in the art is Ink_d Gallery. Formed in 2007, as an independent gallery it recognises its need to sell, but manages this through its ethos of showcasing local artwork and through its unique interior, feeling and the art itself.
A balance has been created between collating desirable artwork designed for a nationwide audience, whilst sourcing quality artwork from around Brighton to sit alongside. Ink_d plays its purpose well, showcasing group and solo exhibitions of their artists in a fashion that celebrates the artwork and treats it properly remaining unafraid to encourage sales and the ownership of art.
The current exhibition "Shift" by Brighton based artist Sarah Shaw, is a good example of this ethos in action. A regular exhibitor with Ink_d, as well as being shortlisted for the National Open Art award in December 2014, she actually had her last solo show "Pushing Paint" in the gallery in July 2014. A contemporary oil painter, Shaw uses natural and earthy colours and expressive brushstrokes to hint at the image beneath.
"Shift" explores the human body and interaction. Using a variety of canvas sizes, the subject matter switches according to the experience of the viewer. Shaw uses the Rorscharch ink blot tests as inspiration, which gives an impression but challenges the viewer to fill in the detail. Interspersed in the abstraction there would be deeply familiar imagery bursting out of paintings. She continues to play with the eye; for example, she might leave an arm in the painting that doesn't lead to a body, giving the whole painting an unsettling feeling.
With such a large body of work some is more effective than others, it gave the impression that the artist is still exploring and experimenting with her own process. This truly enhances the experience and allows the viewer to relax into each of the paintings as its own self-contained experiment.
Upstairs acts as a kind of semi-permanent space, showcasing their other artists. Everyone has their own favourites but Graham Carter's wonderfully detailed and imaginative woodcuts and Jake Wood-Evans' paintings stood out for me that day.
Genuinely, if you are visiting Brighton, seek it out and have a little explore. I promise you won't be disappointed.