Brighton Photomarathon: A day of running around like a mad man
It's funny how you hear about things. I'll find some things via social media, others by newspaper or magazines but most of the time I find word of mouth reveals some little gems. For lots of artists, especially those that don't do events regularly, they find the 'marketing' side of things the hardest, so often just chatting to people you hear about some amazing events.
(If you're reading this thinking: "God, yes, that's me!" Never fear I will put a blog with some pointers up for you guys soon!)
A few months ago I got into a conversation whilst at the Rachel Kneebone exhibition with the gallery assistant, Stacey Korsman, who told me about Brighton Photomarathon. Organised with Simon Butler, I was absolutely hooked by the concept: 12 hours, 12 titles, 12 photos. Tick-tock.
For photographers or artists who generally work on their own this provides a nice change of pace and a challenging little exercise in the creative process. It really challenges you to conceive and execute a concept accurately and, importantly for the purposes of the marathon, quickly.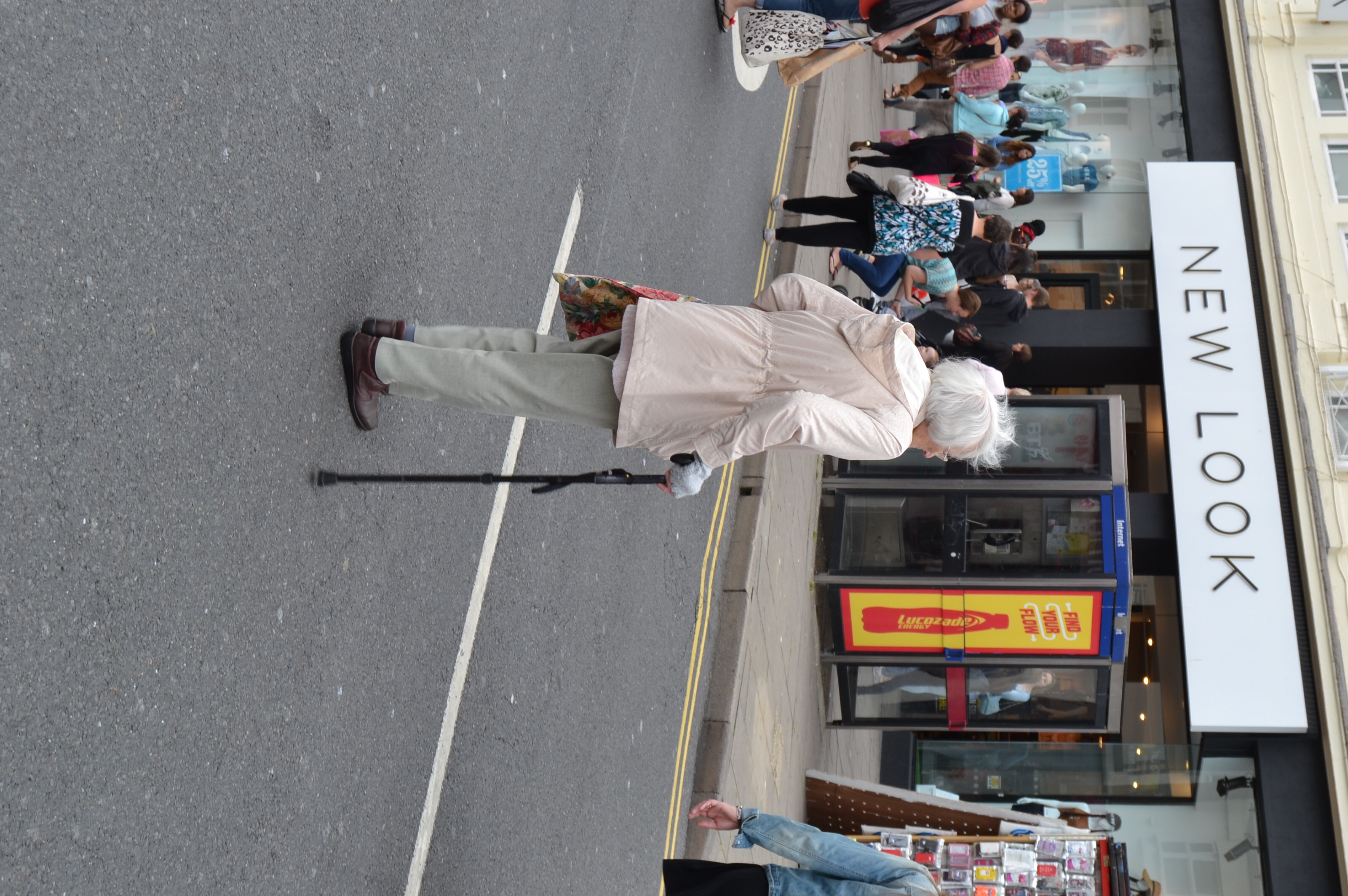 The most effective and inspiring aspect of this event was in its details that excite even those who aren't photographers. With no off-camera editing and only getting 4 titles at a time, with 3 mini time limits within the whole 12 hours, it put more focus on the creative process and concept as opposed to any sort of equipment advantage or technical understanding of photography. Even for me, who hadn't really created artwork for a few years, the photomarathon gave me a way back into the process in a fun day without any fear of really being judged harshly.
And, at the end of it I would have an exhibition, cool eh?
In its third year it had built up a group of returning participants who told me some tremendous war stories, including being chased by homeless people, stalking the public for the perfect photo and having to decide between being on time for the deadline or helping someone who had collapsed (they helped the person who had collapsed). Though these sound ridiculous, it's very easy to get completely consumed in the process. In our own day my partner and I followed people around the pier for about 45 minutes and nearly walked straight into a crack den in town.
Though mentally and physically exhausting I absolutely loved it and genuinely cannot wait for next year already. The guile and challenge of the marathon motivated me to get back into my work, and also into this very blog, so I have much to be thankful to Stacey and Simon for!
The exhibition starts on the 15th July (with the private view that evening) and runs until the 29th July at the Sallis Benney Gallery Foyer at the University of Brighton on Grand Parade. You can see my photos and the corresponding titles in the pictures.
If you can't wait until next June there is a half-marathon on Sunday 18th October which is run completely remotely and can be entered from all across the world. (Details to follow).