[Over 18s Only] Playtime for adults with Judi and the Doodlecats @ The Sidewinder Bar, Brighton
Written by Alice
Whether we care to admit it or not, there is a need to play, be childish and express ourselves in all of us. Last night I was lucky to take a couple of hours out of my daily grind and play with the Doodlecats.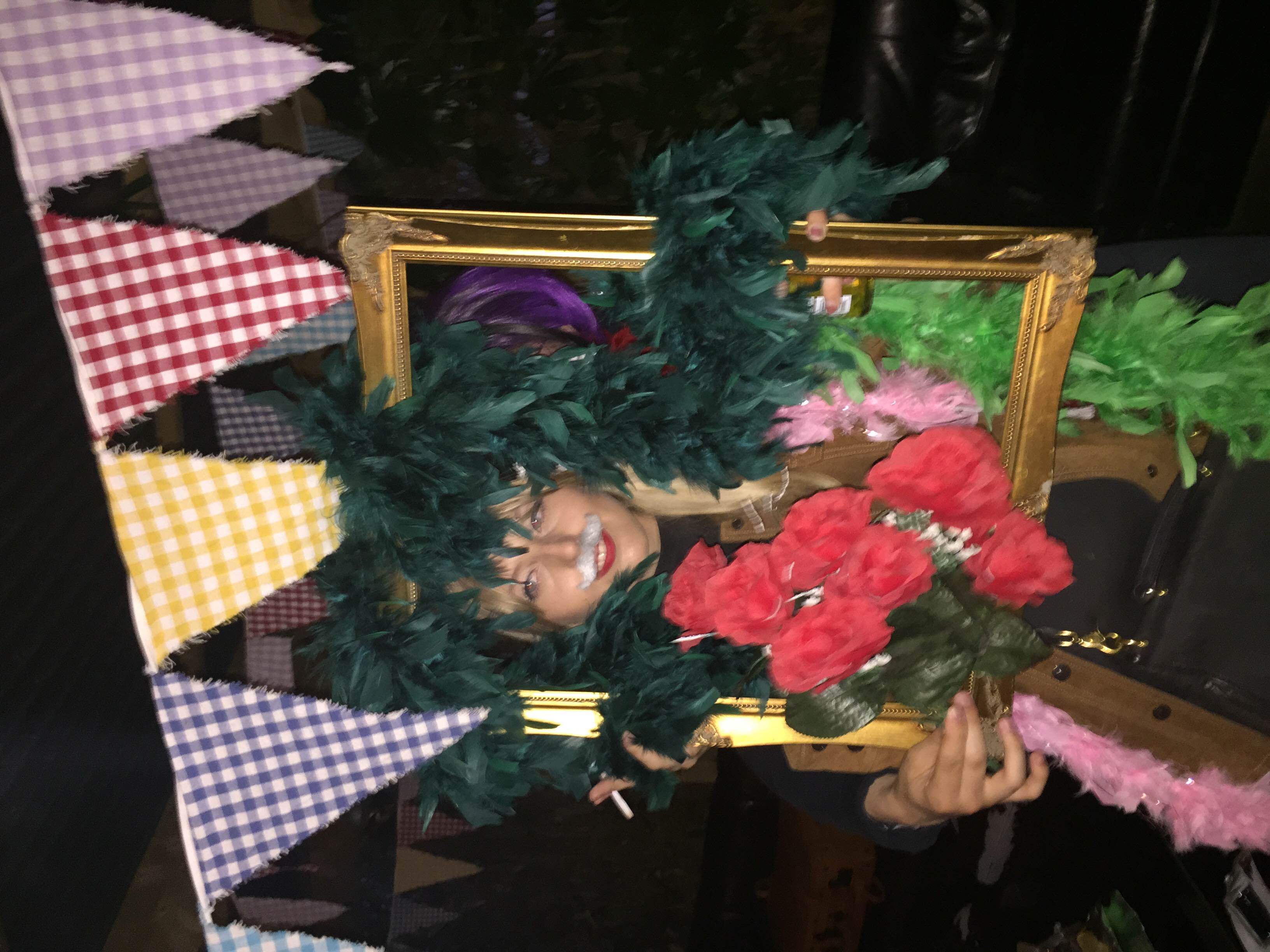 I entered the garden of Sidewinder in Kemptown and was greeted by a troupe of colourfully clad, wig wearing, mustachioed Doodlecats eating sherbet, playing with glitter and drawing on one another. Having recently returned from Glastonbury I felt right at home and ready to get stuck into the playpen.
The ethos of Bodydoodling and the Playpen is 'unguided play.' Visitors are invited to express themselves, and ultimately have fun in the moment, without the pressure of creating a masterpiece. Materials such as playdough, pens, paper, glitter, wigs, feather-boas, moustaches and human canvasses are supplied by the troupe for you to indulge in. At the end of the night all works of art are either squished back into the playdough pot or washed off your skin, to exist only in the instant you have created with the Doodlecats.
Bodydoodling is the brainchild of Brighton based artist and illustrator, Judi Thomas, Brighton's "one and only nipple-whisperer". Judi's personal artwork consists of often monochromatic, fine line compositions, taking place in a room behind a locked door for many hours. Quite the opposite of her vibrant event!
I spoke to Judi about her event and what inspired her:
'We [as a species] really are getting bad at letting go. Always focusing on what the result is going to be, even when we go for a walk on the beach it's about how many calories did you burn, how far did you go, how fast? To just do nothing or do something pointless is a huge creative space, when you're always focusing on a direction you are missing out on the other 359 degrees.'
That evening I met some wonderful people, guests and Doodlecats alike were interesting, chatty and ready to welcome newcomers into the craziness. Coming away from the event, I noticed my stress had melted away, my mind felt freer and my body more relaxed. I hadn't realized how much I needed to just play!
This is not an art focused exhibition or a talent fuelled affair, this is an event for everyone and anyone to let go and enjoy themselves. For those of you who are plagued by work this summer or aren't able to make it to a festival, I suggest you make it down to The Sidewinder Pub: first Thursday of every month and take a few hours to let go. Create, dress up in whatever tickles your fancy, have a few drinks and play with the Doodlecats.
Judi and the Doodlecats are also available for corporate events, hen and stag parties, weird weddings, festivals and pub events.
For more information about Judi and the Doodlecats please visit: http://www.judithomasart.com/.